Julia Carlin – 2020 Live Más Scholarship Recipient and Fourth Year Student at North Carolina State University College of Veterinary Medicine
When something unexpected happens, we often look for a source of hope in unexpected places. For 2020 Live Más Scholarship recipient Julia Carlin, that hope came in the form of a service dog.
A few years ago, Julia experienced a family emergency that called for her to spend long hours in the hospital. When feeling alone and confused, Julia found joy in the service dogs that made rounds in the ICU. That's when she discovered her passion. Julie decided to become a veterinarian, knowing she wouldn't only be caring for animals, but helping their humans, too.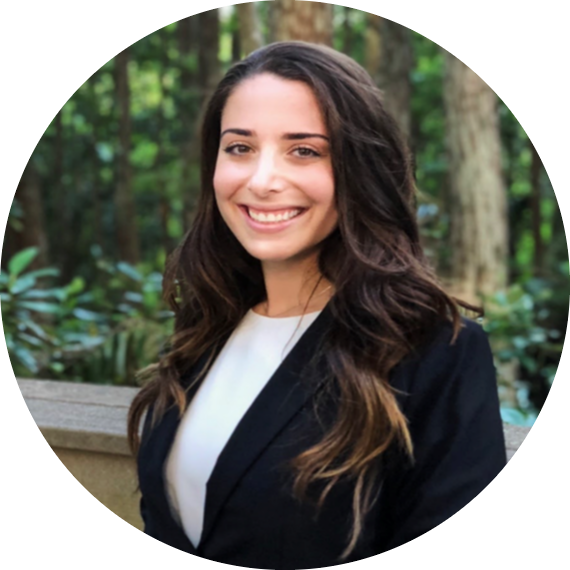 "Honestly, every time I feel burnt out from this career, when I'm in the emergency room being bitten and scratched, it's often their humans that fuel my passion," says Julia.
Julia is now entering her fourth and final year at North Carolina State University College of Veterinary Medicine, where she specializes in small animals. These past four years have taught Julia about Veterinary Medicine and the inequities within the industry.
"The first moment in my career where I felt discouraged because I am a woman was finding out how male veterinarians that owned their own practice were making twice as much as what female owners were making on average." said Julia.
Veterinary Medicine sees one of the largest differences in starting salary between men and women. Julia worried she would never be as financially successful as her male counterparts.
Then, the influential women in the Veterinary Medicine industry and STEM made Julia realize she could ignite change. Julia took on a new passion; transforming the Veterinary Medicine industry into a place of equal opportunity for all. Julia decided to do this by conducting educational workshops at elementary schools, teaching students about different areas of STEM, and becoming a mentor for other women in STEM.
"I really enjoyed being able to mentor younger students or other colleagues of mine because it showed how powerful women really are when they come together," said Julia.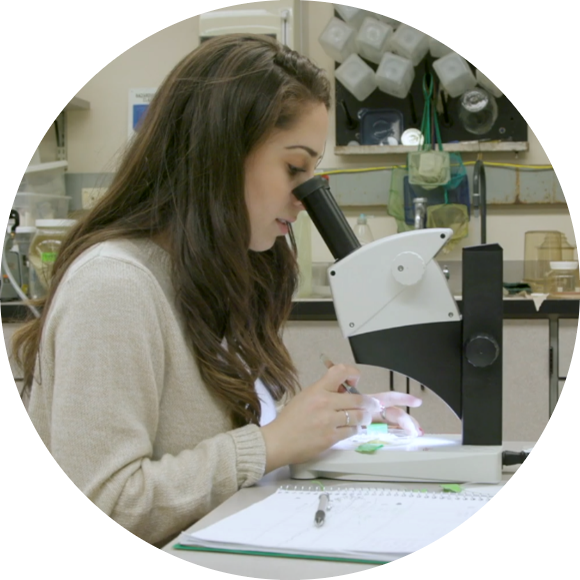 In early 2020, the COVID-19 Pandemic hit, and Julia felt disconnected from her coursework, her classmates, and passion as she entered a virtual world. To reconnect with her passions, Julia decided to join her school's chapter of the Women's Veterinary Leadership Development Initiative. This national organization aims to support women and allies seeking leadership positions, professional development, and educational content within Veterinary Medicine.
During a time that made many feel alone or divided, the club gave Julia and other members a space to meet and help each other grow. Since joining, Julia has served as club president for two consecutive terms.
During Women's History Month, the club hosted school-wide meetings focused on diversity, inclusion, and wage inequality. Each meeting had a different speaker, ranging from a financial advisor to leaders in Veterinary Medicine.
"I feel that, for any topic, the only way to create real change is to start by educating people on the subject. As the next generation of veterinarians, it is our personal obligation to demand the industry does better through our own contract negotiations to continually decrease this pay gap through the following years," Julia said.
Not only has Julia cultivated community with the Women's Veterinary Leadership Development Initiative but within the Live Más Scholarship community as well. The Taco Bell Foundation has helped give Julia the confidence to believe she can create real positive change in the world.
"This community has allowed me to believe in myself, without self-doubt, to remember that if individuals within the Taco Bell Foundation believe in me, who am I to not also believe in myself," Julia said. "This has motivated me to continue pushing through tribulations to work towards creating a brighter future for myself and the world around me."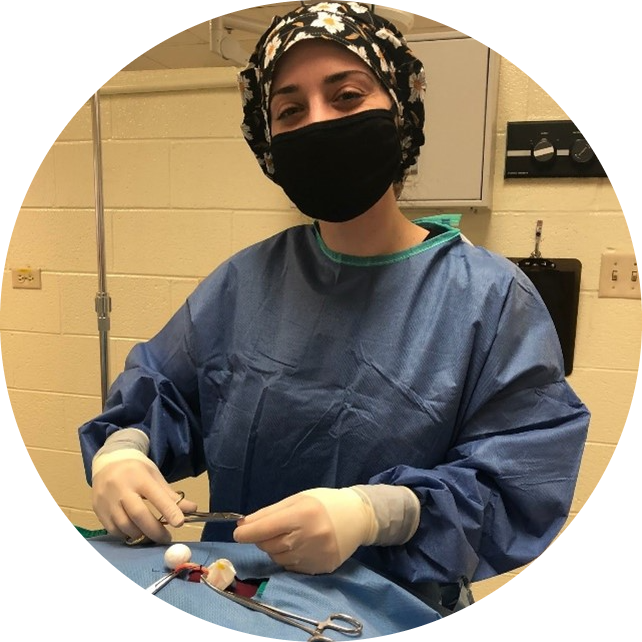 Julia knows that the importance of inspiring women and educating others on women's inequality extends beyond Women's History Month. Julia hopes to continue encouraging other women in her field by owning a Veterinary Medicine practice and becoming a mentor to students, creating a safe space for all students to explore their curiosity.
"I hope to be an example of balance, resilience and empowerment in this field and believe that through my example, it will inspire others to support and empower other women in their own respective fields," said Julia.