[Liv maws]
$3 million in scholarships
to passioneers nationwide!
They come from all over the country. They have different passions, stories, and goals. But each one boldly pursues their dreams—and inspires those around them to do the same.
Sign up to receive an email reminder for when the next application period opens.
Inspire us with your application, and we'll help you inspire the world.
There's a special kind of person out there whose passion and pioneering spirit burn so brightly, they don't just influence their peers—they inspire them. Not to follow trends, but to passionately blaze their own paths. We call them "Passioneers," and we're here to feed their passion to inspire others.
And this program is more than just a traditional scholarship. We're not merely a one-off check writer – we're a continued partner and collaborator who'll be there with connections and opportunities throughout your journey to help your passion ring so loudly, it inspires the world.
If all of that looks inspiring on your screen, then please pull forward…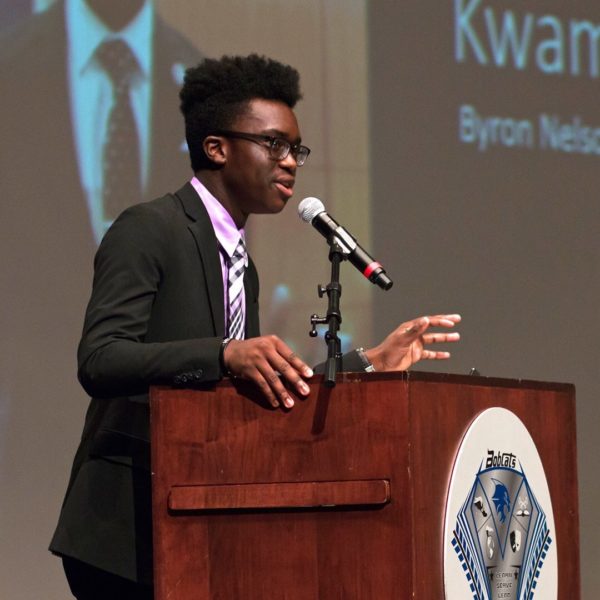 HOW TO ENTER
Submit a video that addresses these questions:
What post-secondary education program, college or certificate/degree program are you attending?
What impact will following your passion have on your local community or the world?
How do you plan to achieve your passion through your educational goals?
What is your dream college, school or next step in your education?
Your submission video must be between 30 seconds and 2 minutes in length. Think about filming this video on your phone, computer, tablet, school or library's computer lab, or any other MP4 video-enabled camera to which you have access. It could be a short film, animation, or a simple testimonial. This isn't about how well you can make a film—we want to learn more about you and your passion.
LIVE MÁS SCHOLARSHIP RENEWAL PROGRAM
In 2018, the Taco Bell Foundation introduced a Live Más Scholarship Renewal Program to continue supporting our previous recipients along their educational journeys. Scholarships are awarded to previous Live Más Scholarship recipients who clearly explain through a 2-minute video how they have furthered the pursuit of their passion since winning a Live Más Scholarship.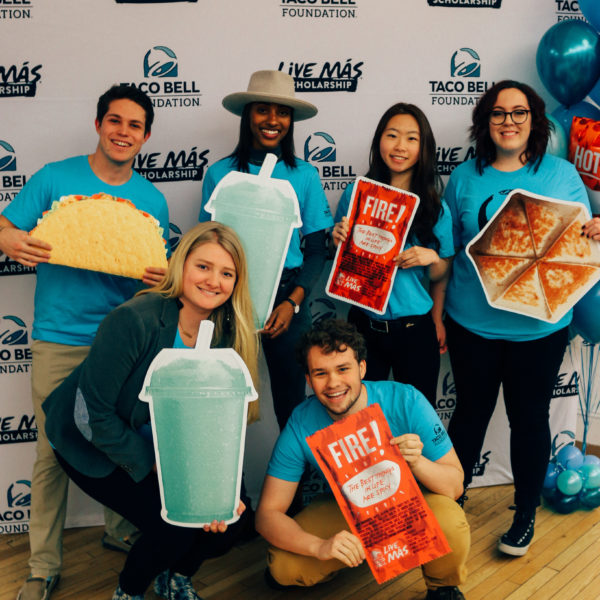 LIVE MÁS SCHOLARSHIP WORKSHOPS
Our commitment to our Live Más Scholarship recipients goes beyond educational funding; our passion is nurturing our scholars' holistic development as a student, young professional, and community member.
To do this, we host immersive leadership workshops across the nation to connect our Live Más Scholars with industry professionals and leaders in their local communities. At each workshop, scholars gain direct feedback on their professional portfolio, create authentic mentoring connections, and explore their impact on the world.