Kate Cosentino – Four-Time Live Más Scholarship Recipient, Singer/Songwriter, and Belmont University Graduate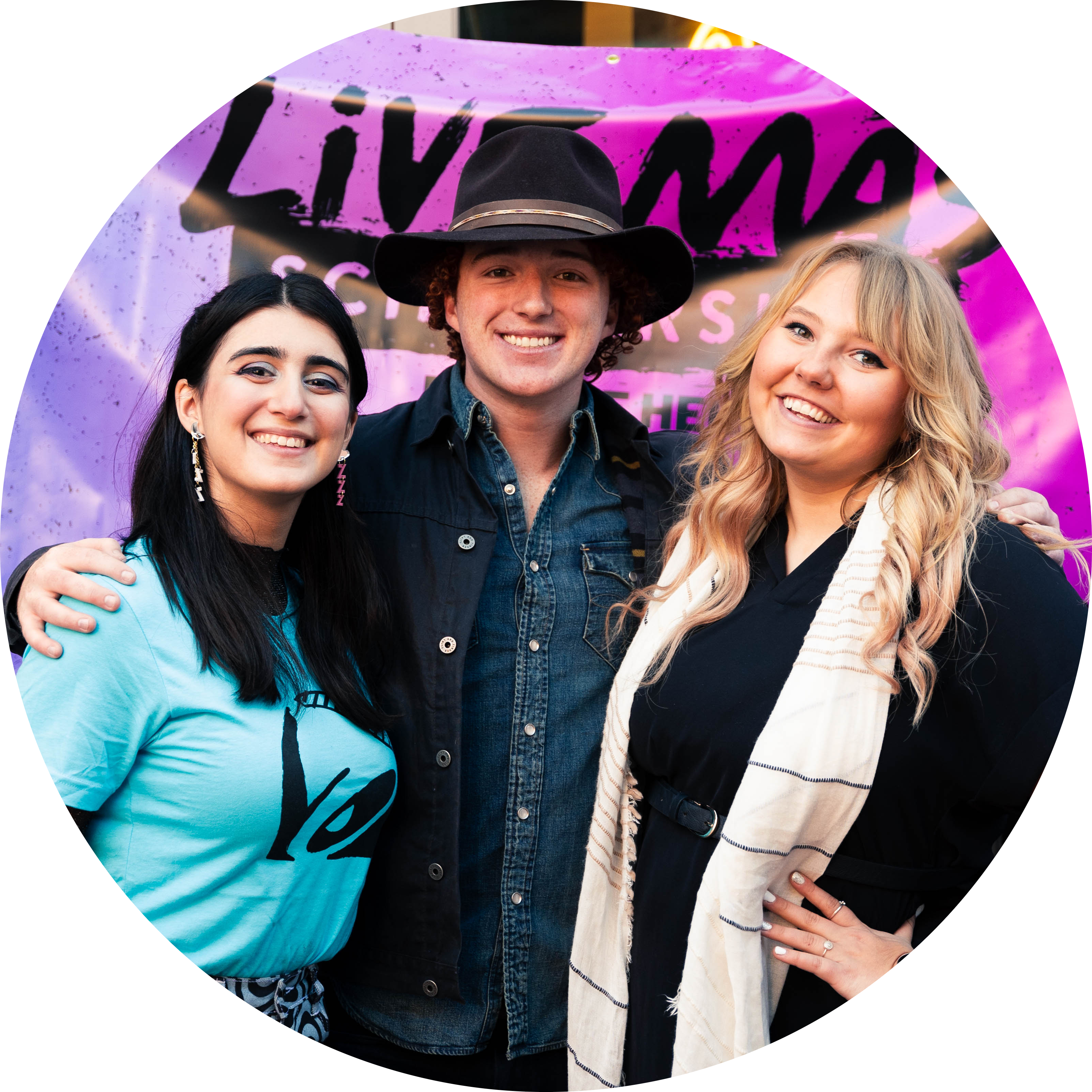 There's no place like the Taco Bell Cantina in downtown Nashville for live music, and a recent event was a true testament to that. I was honored to host and organize a fundraiser benefitting the Taco Bell Foundation alongside fellow Live Más Scholars Bryana Appley and Christian Beck. We filled the Cantina with music lovers and Nashville's best and brightest songwriters! Owner George Fellows graciously donated a percentage of sales from the event to the Taco Bell Foundation. While sipping Twisted Freezes and munching on Party Packs, patrons enjoyed live music and fun and creative swag.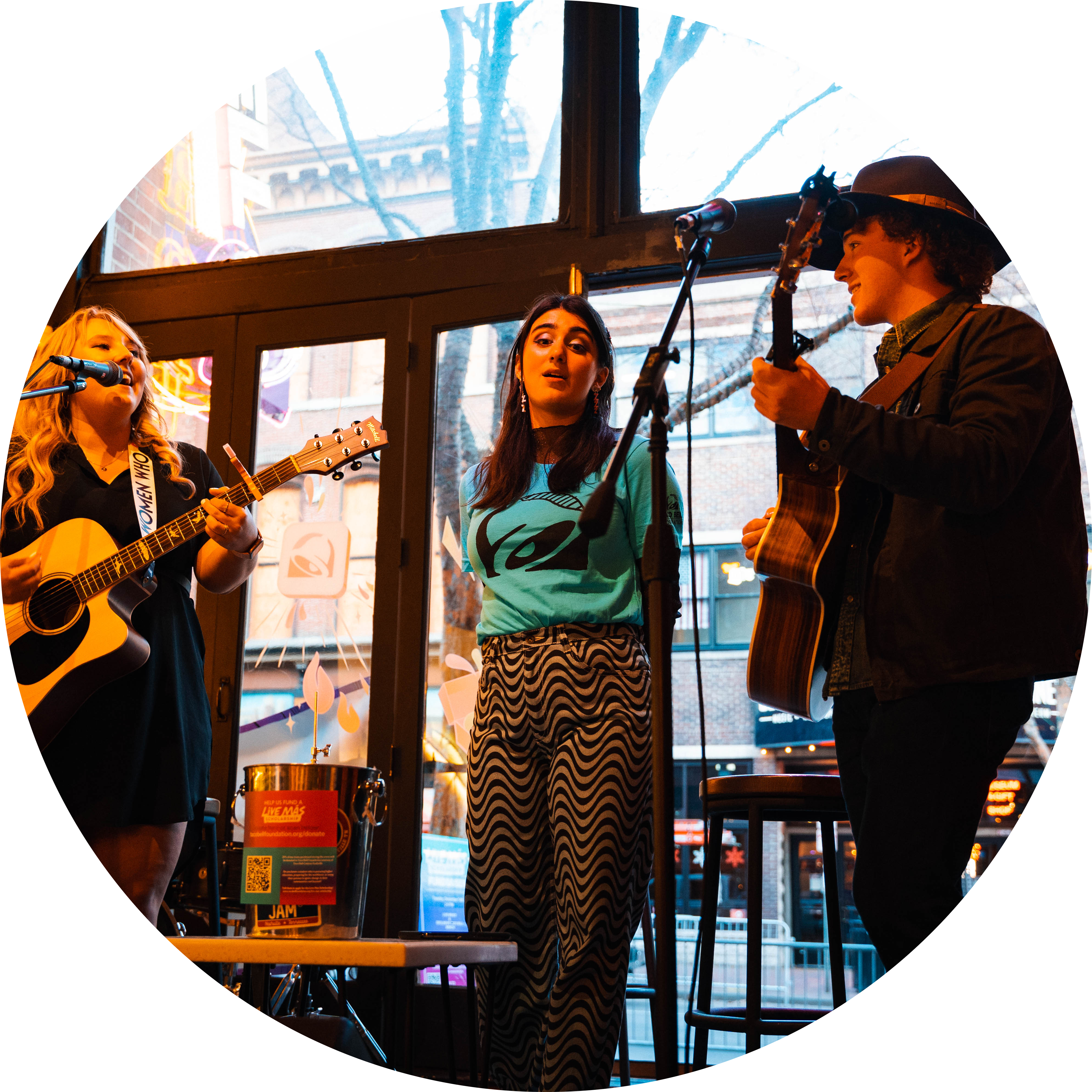 For three hours, the Taco Bell Cantina stage had five different rounds of musicians performing in a "Nashville writers' round" style. In a Nashville writers' round, multiple songwriters sit next to each other on stage and take turns playing their original songs. It's not uncommon for the other songwriters on the stage to join in singing or playing. The first round was Claire Ernst and I playing some R&B style pop songs, including a song we wrote together called "Fighting with Myself." I then took over the role of MC and brought local songwriters Alejandro Sierra and Luke Bodine to the stage. Everyone sang along in both Spanish and English to Alejandro's catchy Latin tunes while also headbanging to Luke's pop-punk originals. Luke's experience performing at this event inspired him to apply for a 2022 Live Más Scholarship to pursue his passion for art!
Next, my fellow scholar Christian Beck, a recent American Idol contestant, and Bryana Appley, known as Appley, joined me on stage. From meeting them at the 2021 FRANMAC Convention to having them share the stage with me in my hometown, I am so grateful that the Taco Bell Foundation introduced me to amazing collaborators and friends.
After we explained how the Live Más Scholarship changed each of our lives, the next two rounds of Nashville locals took the stage. Matfield Green and Alaina Stacey brought the house down with catchy country tunes. Then SJ McDonald and Mack Martin sang the night to a close with their powerhouse vocals and brilliant lyrics.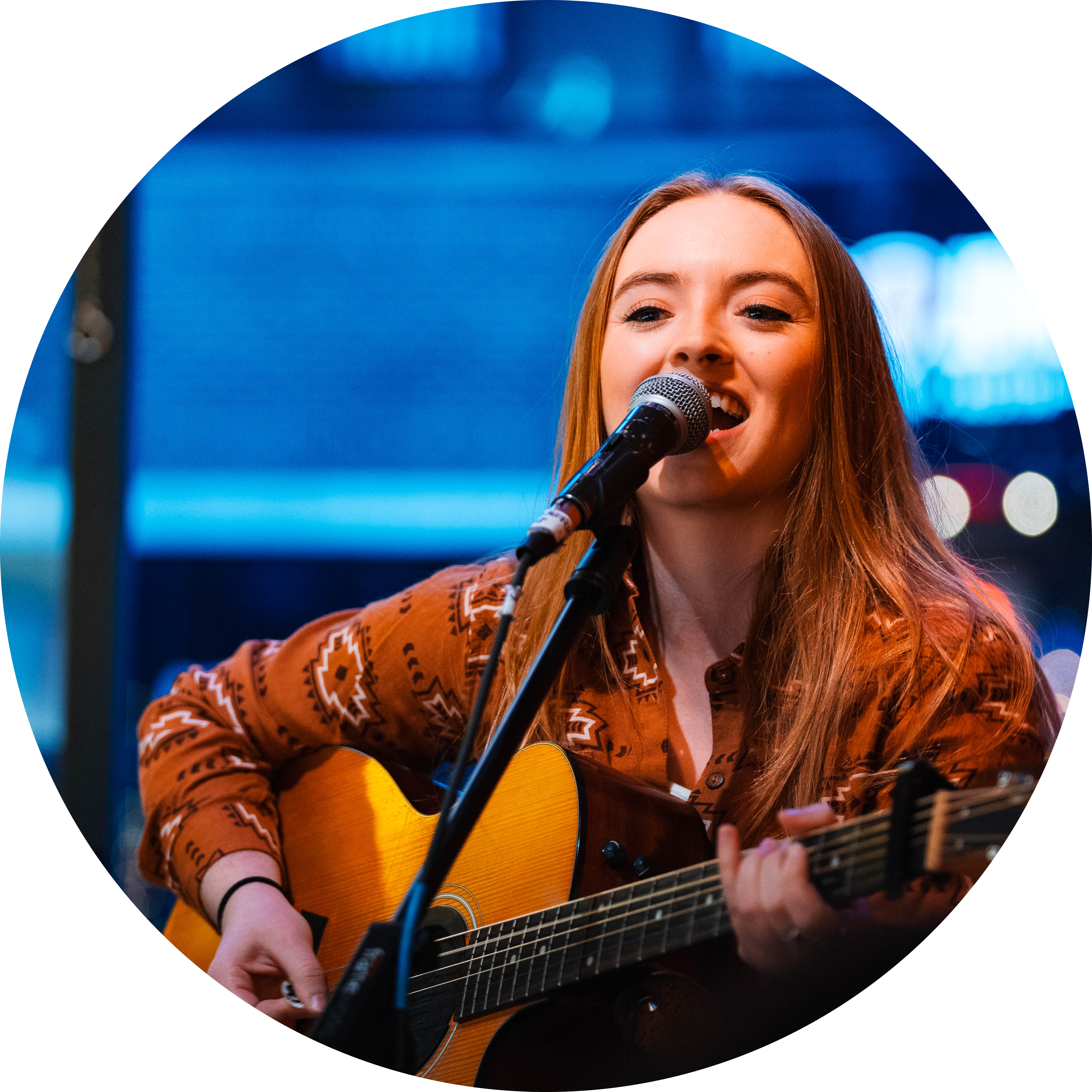 Everyone who performed and attended felt like a family for the three hours we sang out the open windows behind the Taco Bell Cantina stage. It was so humbling to see these insanely talented artists donate their time and talent for this event. Thank you to Massive Mission for donating their videography and photography services to capture the event. Bryana, Christian, and I were thrilled to pay it forward and help fuel more future students' passions. Personally, it warmed my heart to be able to give back to the Taco Bell Foundation that so generously helped make my college education and musical dreams come true.