Posted June 27, 2023
Jeffrey Acevedo – Four time Live Más Scholarship Recipient, Education Activist and People Champion
College for most is a time of self-discovery, a time for individuals to grow and to uncover the passions that will fuel their path moving forward. For Live Más Scholar Jeffrey Acevedo, college did just that.
Heading into his freshman year at UCLA, Jeffrey fully intended to pursue a degree in Broadcast Journalism. However, upon immersing himself in his undergraduate journey, he realized that his passions lie elsewhere.
"Growing up in the city of Compton, California, came with the perpetual stereotypes faced whenever leaving my town's city limits," Jeffrey stated. "At a young age, I was left having to wonder why my community, and those alike, are under-resourced and how that would inevitably impact how I situate myself in relation to my peers when embarking on my college journey."
Quickly, Jeffrey realized that his experiences were not a problem unique to him, rather, he was just one of many that experienced the lack of support and community when it comes to the world of education. This understanding ultimately fueled Jeffrey's passion for combatting inequalities rooted in access, support and retention among historically marginalized communities in post-secondary education.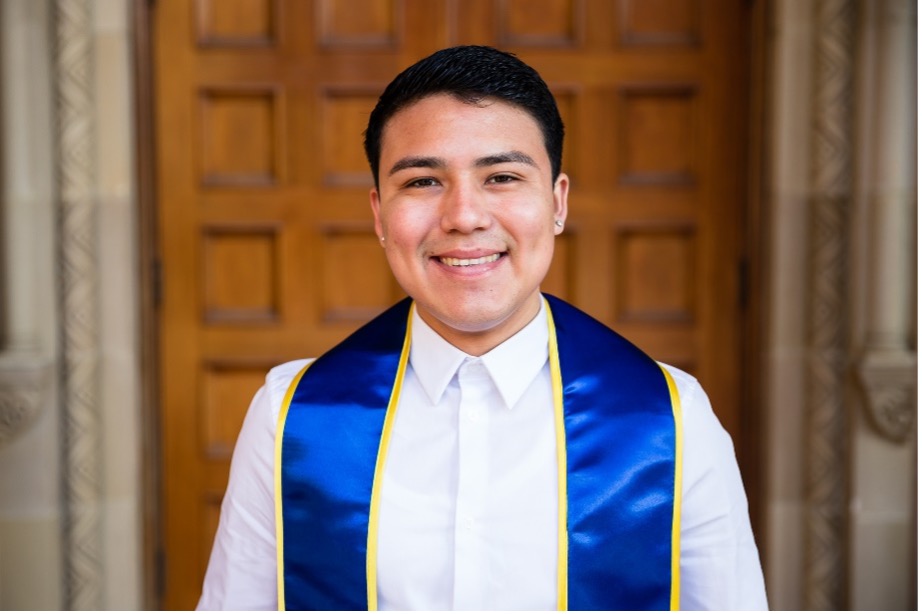 During his time pursuing his undergraduate degree, Jeffrey engaged with experiences that provided him with the lens and language he needed to conceptualize and understand the systemic inequities that oppress minority communities in the education system and beyond. He was then able to use research as a tool to validate his lived experiences. "I turn to research as a means of healing, an attempt to understand my experiences in relation to my intersectional identities and wanting to create knowledge that is representative of my narrative," he added.
As Jeffrey continued his education from undergraduate to pursuing his master's degree, he was able to start creating pockets of communities that would provide him with the support he was seeking. One of those communities was found within the Taco Bell Foundation.
"The Taco Bell Foundation has created avenues to engage with other scholars as well as employees within the Foundation. I was immensely surprised by how well members of the Foundation knew of me and my passions," he mentioned. "For this very reason, I believe the Taco Bell Foundation thrives in fostering inclusive and personable dynamics among the community of scholars."
Beyond the classroom, the Live Más Scholarship has also given Jeffrey and countless other scholars the platform to share their passions with the larger community of scholars.
For Jeffrey, those opportunities came when he served as a panelist for the Taco Bell Foundation's College and Career Advice for First-Generation Students virtual webinar. Additionally, he had the opportunity to deliver his passion pitch at the Summer of Creativity on addressing the inequities experienced by historically minoritized students in accessing and ultimately graduating from institutions of higher education.
Now, Jeffrey is pursuing a Doctorate from the University of California, Riverside in Higher Education and Policy, with the intent to continue pushing the barriers of higher education, making it inclusive for all.  His doctorate will focus on examining the intersections of race, ethnicity and sexuality within queer Latino/x men in higher education. As an openly queer, Latine male navigating higher education, Jeffrey's experiences have not always been the most inviting and he believes that by diving into this field, he will be able to create spaces within the education realm that will be inclusive for all.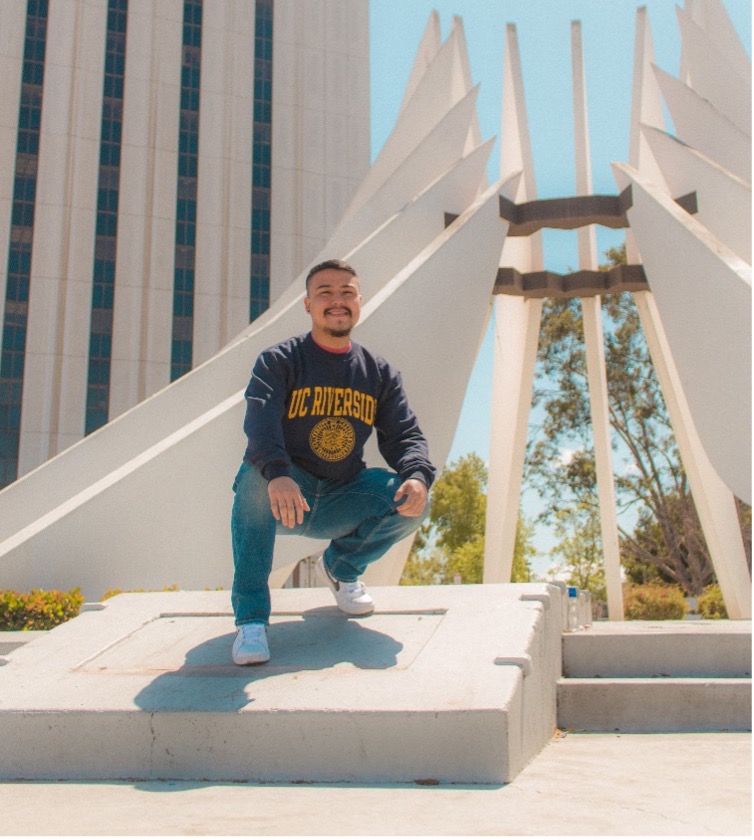 "My research interests are therefore informed by my lack of finding a space that empowered my entire persona, which compel me to look into how queer, Latine males find a sense of belonging and how they grapple with their identity development in college," Jeffrey stated.
His work stretches far beyond the classroom. Jeffrey is a member of the Arts Education Collective and serves as one of 24 Youth Advisory Council members. They collaborated in curating the Los Angeles County's Arts Education Blueprint. In collaboration with others in the program, Jeffrey has helped develop a request for proposal for a Creative Career Pathways for Youth program to combat the lack of racial and cultural representation in the creative arts economy.
Jeffrey has no plans to stop his work anytime soon. He hopes to one day hold the position as a professor at a community college and focus on student access, support and retention. He would also love to see some of his research published and make a potential impact policy within institutional practices to draw attention to the experiences of those communities that have been historically marginalized.
When asked what his greatest piece of advice is for other aspiring changemakers, Jeffrey stated, "Stay grounded in the communities that have cultivated your passions. Do not allow external factors dim the light that radiates from within." He added, "Lean into your support system, and lastly, always uphold community over competition, as we are all working towards our respective journeys, together."