Posted February 28, 2023
Brooke Taylor – 2022 Live Más Scholarship Recipient, Dancer, Student and Activist 

 
2022 Live Más Scholarship recipient Brooke Taylor fell in love with the art of dance at an early age. Over the past 18 years, her love for dance has turned into a passion that extends beyond the stage into her education, her community and her greater purpose. "Activism and artistry go hand and hand. I believe that art should be made with intention, whether it is to educate an audience or to promote healing," said Brooke.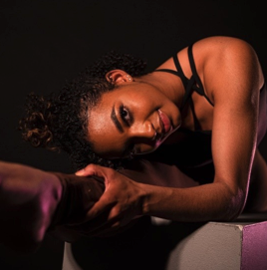 Flash forward to 2023 and Brooke is now a senior Dance major and Education for Empowerment minor at the University of Michigan. Although her time at the university is ending when she graduates this spring, Brooke has left a lasting impact on the University of Michigan community.  
Brooke is the founder of a student organization called Black Scholars in Dance, which was created to inspire students to see dance as more than just movement and a way to create change. "[Black Scholars in Dance's] number one focus is to change the outlook of Michigan's Dance Department for black dancers," said Brooke. "The hope is for black dancers to feel like Michigan is not only accessible to them, but it's a place for them to thrive, dream, and succeed."  
But the impact that Black Scholars in Dance has made has reached far beyond the University of Michigan. Black Scholars in Dance also has a partnership with a performing arts high school in Detroit, Michigan, through which members of the organization teach dance classes and talk to students about college dance.  
Black Scholars in Dance also plans large community performances as a source of education, sharing African American stories through art. Most recently, they put on a performance called "An Evening for Sarah," in honor of Sarah Collins Rudolph, a survivor of the 16th Street Baptist Church Bombing in Birmingham, Alabama in 1963. After months of planning, Brooke flew Mr. and Mrs. Collins Rudolph to the University of Michigan for the performance.  
"Black Scholars in Dance has opened the University of Michigan Dance Department's eyes to how anti-racism work can manifest itself through art and community building," said Brooke. "I hope that Black Scholars in Dance spreads to college dance programs across the state of Michigan because I know the lack of diversity and lack of community in the arts is a repetitive occurrence."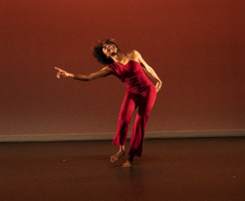 However, this type of work is nothing new to Brooke. She had been marrying activism and the art of dance well before creating Black Scholars in Dance. "My journey with activism started in my junior year of high school at West Bloomfield High School. I helped plan my first assembly for Black History Month with the African American Awareness club. I saw firsthand how important and impactful art can be in community building and healing," said Brooke.  
From there, Brooke helped coordinate additional assemblies, organized fundraisers, and facilitated meetings centered around the African American community. One of the most impactful events that she helped coordinate was "Drive-In for Justice," a drive-in protest in light of the Black Lives Matter movement. 
 
"In 2020, it broke my heart to be at the kitchen table, watching a traumatic video of 21st century injustices with my grandmother, who lived through Jim Crow and the racism of the 1900s," said Brooke. "As people across the world banned together, hand and hand, marching for the lives of black people, I realized that many of these protests were not accessible to older people due to health and safety reasons of the Covid-19 pandemic." 
 
It was then that Brooke decided to plan a safe drive-in protest for her grandmother and others to attend. As a result, the protest allowed people from the age of five to 93 to participate safely in a protest and it opened doors for parents in the West Bloomfield School District to speak with their young children about racism and injustice.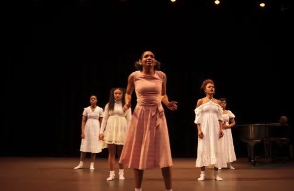 Through her activism work, Brooke has discovered the importance of community, and she has been able to find that sense of community through the Taco Bell Foundation's Live Más Scholarship.  "It is truly inspiring to be a part of a community of changemakers and leaders," Brooke stated. "It means so much to me that I can intersect social change and artistry. This scholarship is just another source of confirmation that if you do what you love and what sets your heart on fire, opportunities will come."