This year, the Taco Bell Foundation is thrilled to award more than $3 million in scholarships to innovative, creative, passionate young leaders across the country! These recipients are in good company as they join a community of Passioneers – students whose passion and pioneering spirit burn so brightly, they don't just influence their peers—they inspire them. Meet 10 Live Más Scholars from the 2020 Class who are making a big impact in their communities and beyond.
Ruchir B. | Coding
With his passion for coding, Ruchir created Rescuer, a mobile app that uses voice recognition to immediately send out emergency messages with a user's GPS coordinates to emergency contacts. When he's not building technology, he's writing about it on his blog, and organizing coding competitions for students in his community. Ruchir is working on obtaining a dual degree in computer science and business at the University of California, Berkeley.
Dharshan V. | Medicine
As a child of deaf adults, Dharshan has always been passionate about battling misconceptions about deaf individuals. Dharshan helps organize cultural events that attract both hearing and deaf people as he works to weave the deaf community into the fabric of mainstream society. He's even developed a youth initiative to help unite young South Asians from both communities. In the Fall, he will be studying global health and neuroscience at Duke University to learn more about biological mechanisms and solutions for deafness. Long term, Dharshan's goal is to work as a physician and policy maker to improve access for deaf individuals.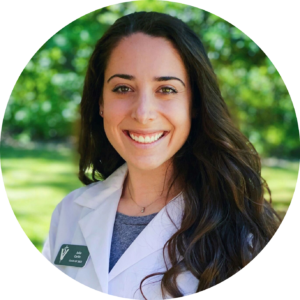 Julia C. | Veterinary Care
After experiencing the positive impact service animals provide for hospital patients, Julia realized providing medical care for animals was a critical part of serving humans, too. Julia is motivated to improve the environment for humans & animals and spent a majority of her time in undergrad educating her community on the negative impacts of plastic pollution. Now, Julia is heading to North Carolina State University to begin her studies to become a veterinarian.
Shakar S. | Aviation
At only 17, Shakar had already earned her private pilot's license. In addition to working as a flight attendant, Shakar will be studying to become an airline pilot at Thrust Flight School. Through pursuing her career in aviation, she hopes to inspire other young women and provide support for individuals from underrepresented groups looking for someone they can identify with in the aviation industry. Shakar is so dedicated to encouraging others that she volunteers with multiple aviation organizations, speaking to students about her experience and motivating them to follow their dreams.
Presley L. | Cheerleading & Medicine
Presley is the proud founder of and coach for Team Gemini, the first all-star cheerleading team for athletes with disabilities in the South Bay area. Double majoring in neuroscience and public health at Santa Clara University, Presley is preparing for her career as a Neurodevelopmental Pediatrician so she may continue working with and advocating for children who are differently abled.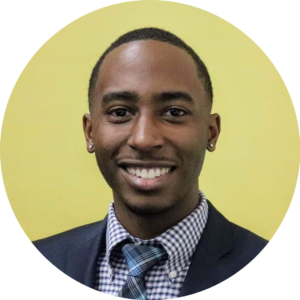 Artis T. | Food Education
In the 9th grade, Artis first became aware of food privilege, and pledged to help solve the problem. Now a third-year student majoring in geography at Kennesaw State University, Artis lives out this pledge through his passion for educating people about the power of food. Since 2014, Artis has led courses on nutrition, environmental studies and healthy living for hundreds of students in Metro Atlanta. Last summer, he also created and delivered a high school curriculum on food justice to students in the Seattle area. After completing his undergraduate studies, Artis plans on obtaining a Master's degree in geography, enabling him to focus on community agricultural development and he hopes to work for a nonprofit that manages community gardens and teaches about nutrition education.
Rya P. | Mental Health Advocacy & Film
Rya has always been a confidant for her friends experiencing mental health issues. In high school, she discovered filmmaking and created a suicide prevention PSA which sparked important dialogue in her community and further fed her drive to create authentic, affirming, and educational content. Rya will be attending Loyola Marymount University to study film and television production. After college, she hopes to become a documentary director as well as launch a nonprofit organization to provide free counseling services to youth.
Larson R. | Technology
When Larson isn't building robots for robotics club, he's using technology to build light-up sweatshirts with custom animation, create speedometers for remote control cars, and engineer automated environmental control systems for his 3D printer. As if that doesn't keep him busy enough, Larson also dedicates his time to sharing his enthusiasm for technology with students in his community, inspiring them to pursue careers in the STEM field. In a few months, Larson will begin his education at the University of Nevada, Reno to learn to build better technology that will continue changing the world.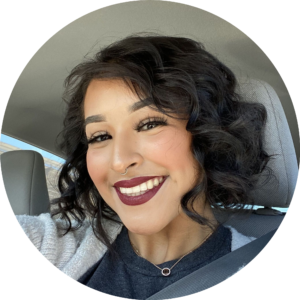 Aliza C. | Art Education
Aliza's parents met and fell in love at a Taco Bell in California. Now, more than 20 years later, Aliza's Live Más Scholarship from the Taco Bell Foundation will help her pursue her passion for art education at the University of Arizona. After graduating, Aliza wants to work as an art teacher to inspire her students the way her teachers inspired her.
Tyler Z. | Helping Others
Tyler is halfway through his program to obtain a business administration degree at Gonzaga University and is passionate about helping others. Tyler is the creator of Hope Festival, a nonprofit that hosts an annual event dedicated to serving individuals experiencing poverty and homelessness. At this all-encompassing single day event, people in need can receive material goods such as canned food and clothing, services including haircuts and eye exams, and make connections to resources and organizations that can support them long after the festival ends. Over the past 5 years, Hope Festival has served more than 8,000 individuals in the Seattle area. Upon graduation, Tyler plans to scale the organization to serve even more people in need.
These Scholars are sensational, and we can't wait to see how they, and the rest of the 2020 Class of Live Más Scholarship recipients, continue to change the world!
The Live Más Scholarship for consumers is made possible by generous donations from Taco Bell customers through Round Up and National Fundraisers.
Missed the opportunity to apply for a Live Más Scholarship? Click here to visit our homepage to sign up for an email reminder for the 2021 application period!