Posted January 12, 2023
Meet Mato Standing Soldier. South Dakota Native, Live Más Scholarship recipient from 2016 to 2019, Film and TV Composer, and one of the latest young people to make the Forbes 30 Under 30 list.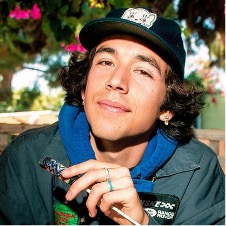 Mato's passion for music and entertainment began at a young age. Growing up, he did everything within his power to ensure that his passion grew into something more later in life – from playing sports, to acting and playing an instrument in the school orchestra. So, it was no surprise when he found himself visualizing little movies in his head as he listened to his favorite artists – just the beginning of his successful composing career.
While studying film at the University of Southern California, Mato was approached by one of his friends with an ask to score a short film. "Composing felt natural for me. Since I could remember, good music always rendered visuals for me," said Mato.
Mato has been on a path to success since graduation. Most recently, he was selected to be part of Netflix's IllumiNative Producers Program. This program provides eight Indigenous creators in the film industry a grant to develop their projects and offers fellows monthly workshops, mentorship and networking opportunities with industry leaders. Mato exclaimed, "Producing is a role that fits what I want out of filmmaking", making this program a perfect fit for him.
Furthering his passion, Mato is now composing for the upcoming Marvel Studios & Disney+ series 'Echo'. "In whole, composing for Echo means that folks trust me. That's a good feeling," said Mato. "I'm grateful for the opportunity and am looking forward to seeing what working on a Marvel production is like."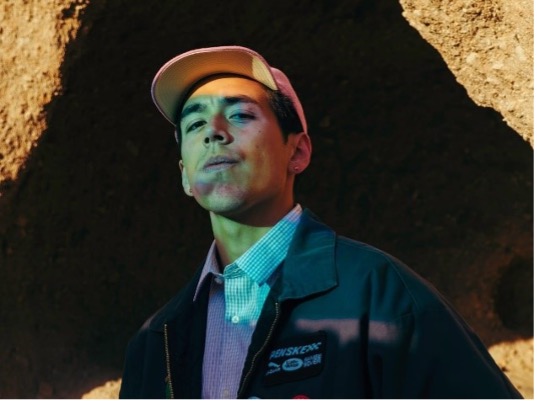 In addition to his day-to-day work, Mato also serves as a board member for Wo Ohitike ("To Have Courage"), a nonprofit that was founded by his dad that provides therapy, education and Lakota language lessons to formerly incarcerated individuals across South Dakota.
"My dad taught at the South Dakota State Penitentiary and saw that there was a need to ensure that Native folks leaving prison were accounted for, since retention rates for prisons around the nation are so high," Mato stated. According to Mato, Wo Ohitike is all about easing the transition from incarceration to the outside world, all while providing community-based support.
Mato's accomplishments have not gone unnoticed. He was recently listed on the Forbes 30 Under 30 list for his work in composition as well as Wo Ohitike.  "My goal is to make the best stuff possible — recognition from Forbes is a major bonus," said Mato.
One common thread among Mato's accomplishments is a sense of community. And back in 2016, Mato found that community as a Live Más Scholar.
"The Live Más Scholarship had a major impact on my educational journey and career path," stated Mato. "I got tons of valuable exposure to the entertainment industry and could really determine what I wanted to focus on."
One of those experiences even involved Mato writing and shooting a commercial for Taco Bell in 2017 alongside other Live Más Scholars. He was surrounded by likeminded individuals who shared his passion for film and entertainment and received firsthand exposure to the industry – an invaluable opportunity for someone first starting out in their career.
Even with all these great accomplishments under his belt, Mato does not underestimate the importance of inspiring other young changemakers along his journey. Mato hopes that his work can be an inspiration to all. "Trust yourself", said Mato, when asked about his advice for aspiring musicians, composers and changemakers. "Don't bend and sway to whichever way the wind blows. Stay focused on your vision."