In 2019, thanks to the generosity of Taco Bell's customers, team members, partners and owners, the Taco Bell Foundation granted more than $5 million to youth-serving nonprofit organizations in communities where Taco Bell does business. The nonprofits we support have programming that focuses primarily on youth academic success, mentorship, college and career exploration and readiness, financial literacy, entrepreneurship, 21st century skills, and socio-emotional wellbeing.
Year-round, our partners are working to prepare youth for success in their post-secondary education journey and empowering them to pursue their passions so they can achieve their goals. This year, due to the coronavirus pandemic and the closure of schools across the country, our grantees had to pivot their programming to strategically support the needs of more than 300,000 youth during this unprecedented time. From addressing immediate concerns of food insecurity and lack of internet access, to combatting the long-term effects of learning loss, our partners acted quickly to serve their local communities.
Access to meals
While youth education and career exploration are the primary focus of our programming, we recognize that students cannot focus on learning if their basic needs aren't met. Millions of students rely on school-provided meals, and with the current school closures, more families are facing food insecurity. To combat this, Boys & Girls Clubs of America locations across the nation have launched initiatives for contactless meal pick-up and delivery to ensure members and their families have access to food. Notably, during the last two weeks of March alone, the Boys & Girls Club of Kern County served more than 26,000 meals to families in need while the Boys & Girls Clubs of Greater Kansas City provided more than 10,000 meals.  Currently, the Boys & Girls Clubs of Midlands provide 800 meals daily, and to date, the Boys & Girls Clubs of Greater Houston have provided 16,000 individuals with a week-long food supply through their drive-thru food pantry service.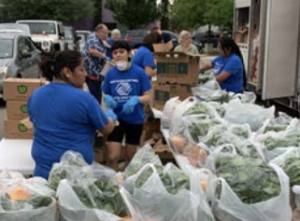 Access to internet
The transition of school curriculum online has been difficult for many students who lack computers or access to adequate internet service to continue their learning virtually. Boys & Girls Clubs around the nation have installed WiFi Hotspots, deployed computer devices, and provided basic computer skills training to youth most at-risk of falling behind academically.  Both the Boys & Girls Club of Holyoke and the Boys & Girls Clubs of Metro Atlanta have distributed laptops to students facing a digital divide, while the Boys & Girls Clubs of the Midlands are dispersing up to $200,000 in mobile technology devices to youth and their families.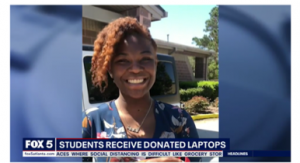 Learning resources
Many of our partners are launching virtual programming for their students. By hosting college tours, career readiness workshops, and financial advising appointments via Zoom, they've kept students engaged and prepared for their futures. College Advising Corps advisers assist students in underserved schools with college preparation and deliver personalized guidance on college admission, financial aid, and enrollment. Through a virtual advising model, advisers have continued to provide this support as well as maintained their roles as a positive near-peer mentor in the lives of the youth they serve, creating a sense of community for students struggling with the extended period of isolation.
Additionally, Junior Achievement created free resources for students, teachers, and parents through its Inspiring Tomorrows digital initiative. Resources cover topics including financial literacy, work readiness, and entrepreneurship. Junior Achievement is committed to keeping these resources and activities accessible until students and volunteers are able to enter classrooms again.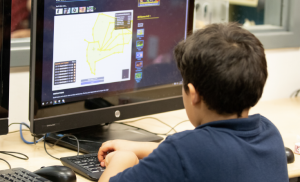 Connection
To ensure young people have the support needed to succeed, MENTOR launched their Virtual Mentoring Portal, a no-cost, safe, and monitored mentoring platform for mentors and mentees to continue their relationships while separated. David Shapiro, CEO of MENTOR shares, "We will continue to offer this critical service to programs at no cost so that as many interested mentoring programs as possible can keep supporting matches in sustaining social connection during this time of physical distancing. We know how critical the preservation of these connections will be for resilience and recovery for our young people and communities during this time of uncertainty and instability."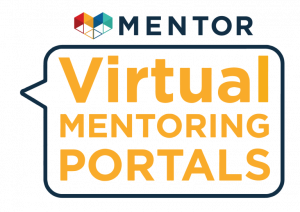 City Year is providing continuous academic, social and emotional support to students during the pandemic by releasing a set of virtual learning and COVID-19 resources for teachers and families and working with partner districts on plans to support the reestablishment of learning communities, respond to the social and emotional needs of students, and address learning loss as a result of COVID-19 when schools reopen. Additionally, AmeriCorps members are collaborating with teachers to support online classrooms and virtual check-ins with students and City Year has increased support for AmeriCorps members with mental health resources and professional development activities. Finally, through its participation in Voices for National Service, City Year has helped ensure that AmeriCorps members receive the full value of their education award if COVID-19 prevents them from fulfilling their service hours requirement.
Like our partners, the Taco Bell Foundation has also adjusted its community efforts due to COVID-19. In March, the Taco Bell Foundation made a $1 million donation to No Kid Hungry, and from April 6 to May 20, 2020, participating Taco Bell restaurants across the country raised more than $4 million through the Round Up program to support No Kid Hungry's efforts to provide meals for children in need. Additionally, the Foundation expedited its 2020 Local Grants program and will award $8 million in July to continue supporting the efforts of its partners nationwide.
The Taco Bell Foundation is proud to partner with organizations dedicated to serving youth in these extraordinary ways. We know that when the time comes for communities to re-open and for students to return to school, our partners will be there to meet the needs of students and help them continue to achieve their educational goals.
For more information on Taco Bell Foundation's partner organizations, click here.