Posted January 9, 2023

2022 was a groundbreaking year for the Taco Bell Foundation as we celebrated our 30th Anniversary, launched a new program, and committed to raising $100 million by 2026 to continue supporting our nonprofit partners, scholars, and change-makers. Your support helped us reach many milestones in breaking down barriers to education for young people nationwide. Check out our year in review below!
Live Más Scholarship
We awarded more than $8 million in scholarships to educate and inspire 772 passionate students looking to ignite change in their communities and beyond. Selected from a pool of 8,000 applicants, this year's scholarship recipients include over 550 consumers and 219 Taco Bell Restaurant team members. Scholarship awards range from $5,000-$25,000 per student.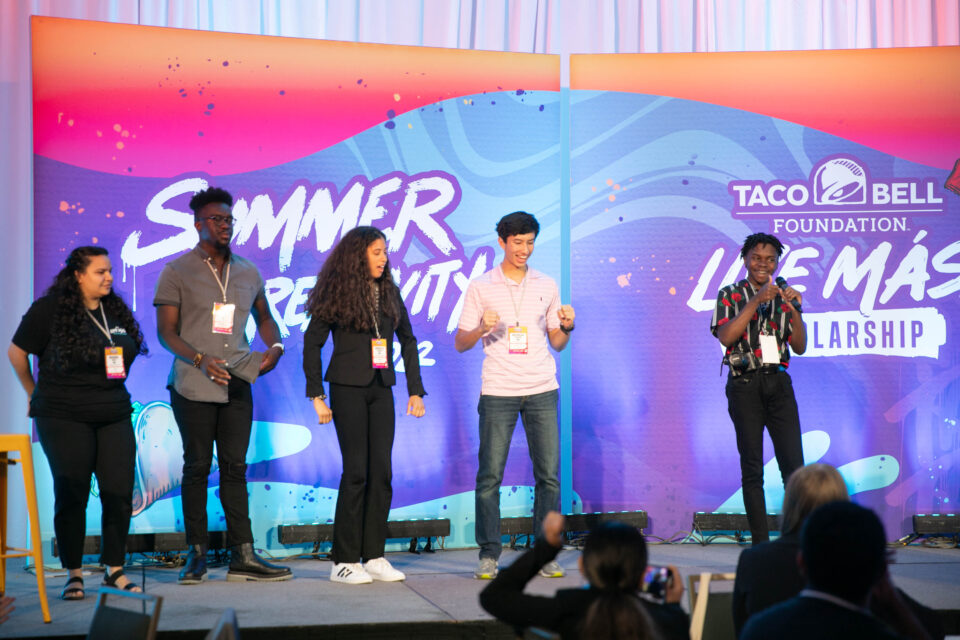 In July, 100 Live Más Scholarship recipients gathered during the Summer of Creativity – the Taco Bell Foundation's first in-person conference designed to offer Live Más Scholars a dedicated space to network and share their passions with likeminded individuals.
Ambition Accelerator
The first-ever Ambition Accelerator Summit was held in November in partnership with Ashoka. 50 young people visited Irvine, CA for an immersive, three-days experience. The top changemaker and recipient of a $25,000 social impact grant was Sparkle Whitaker, founder of The Onyx Incubator – a free three-year program that supports youth in Cook County, Ill., who have experienced incarceration in building their creative and social skills to prepare for life after high school. Four finalists received $10,000 for their changemaking ideas.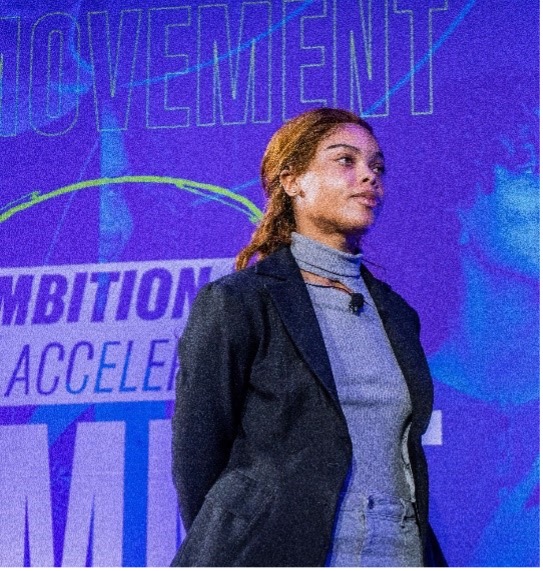 The Ambition Accelerator Summit was an exciting milestone, as it was the culmination of the first program funded by Yum! Brands' $100 million Unlocking Opportunity Initiative – a commitment to creating pathways to build a more equitable and inclusive society.
Community Grants
To celebrate our 30th anniversary, we awarded more than $7 million in Community Grants to 400 youth-serving charities across the country. Thank you to all the Franchise Owners who help recognize our nonprofit partners in your local communities during Community Grants season and year-round. These partner organizations help us reach many at-risk and underserved students and provide them with resources like mentorship, college and career readiness, financial literacy, and more.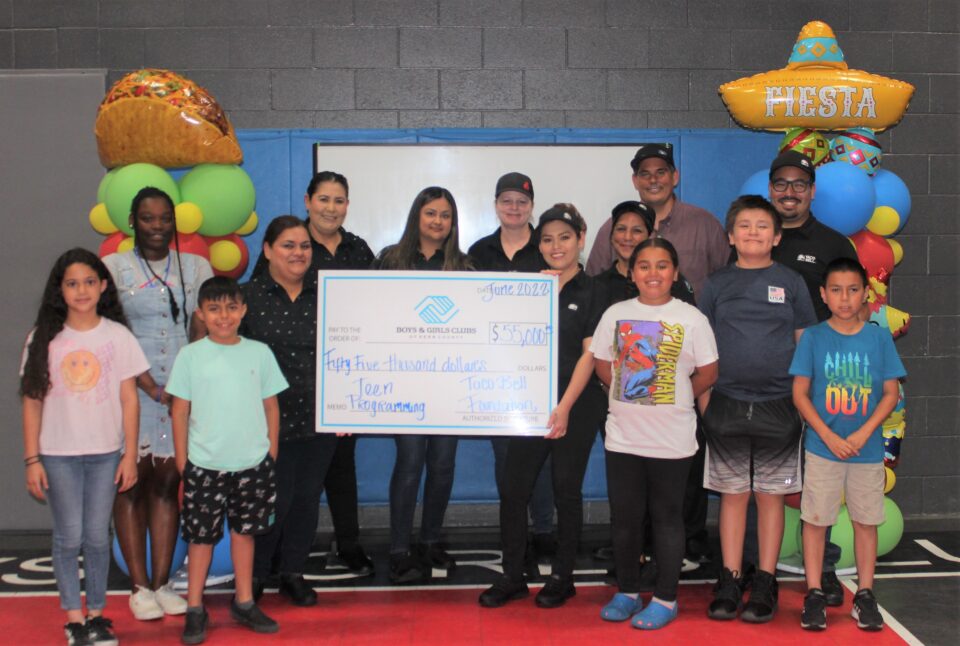 Events
Franchise Owners and vendors raised more than $3 million for the Taco Bell Foundation in 2022 through special in-person events. Thank you to everyone who invested in connecting young people with the resources and opportunities they need to learn and drive change.
Round Up Goals & Milestones
In 2022, you raised $32 million through Round Up! By fundraising year-round for the first time, the Taco Bell system raised more in 2022 than ever before. This wouldn't be possible without the support of Taco Bell Team Members in restaurants nationwide.
After a momentous year for Round Up, we are excited to see what we can accomplish together in 2023! Remember, every cent raised through Round Up supports the Taco Bell Foundation's mission to break down barriers to education for young people nationwide. The money we continue to raise will allow us to award more Community Grants and Live Más Scholarships and provide unique resources and experiences!
Thank you for your continued support of the Taco Bell Foundation. You are helping to create opportunities for hundreds of thousands of young people in your local community and country.