Sof Delgado – 2021 Live Más Scholarship recipient, a Champion for the Arts & Social Change,
Bachelor's Student at Piedmont University
It is rare for young people to find a passion they will hold for the rest of their lives. 2021 Live Más Scholarship recipient Sof Delgado not only discovered their passion at a young age but has since allowed that passion to be the driving force behind their efforts for social change.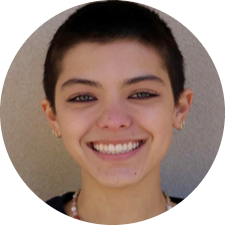 Sof has been involved with theatre in some capacity since they were eight years old, and in high school, they were introduced to the world of technical theatre and directing. It was there they began to explore their independence when it came to theatre through opportunities to lead projects and design. And now, while studying Children's Theatre and Social Justice at Piedmont University, they have continued to foster this passion.
But Sof's journey with the arts expands far beyond theater. They have been creating short films their whole life, a passion that took off in high school. Most recently, Sof wrote, directed, and produced the short film, 'What We Choose to Share," a window into the life of four friends. As the friends celebrate a birthday, the audience sees their thoughts, feelings, and secrets. The short film articulates examples of love and intimacy between very different people.
Sof says they hope the short film positively impacts their community while offering insight into how unique human relationships are.
During the premiere of "What We Choose to Share," Sof raised $400 for the Zebra Coalition of Orlando, a nonprofit organization that provides free housing, counseling, food, field trips, and group meet-ups for LGBTQ+ youth 13-24. And Sof says they don't plan to stop there when it comes to social impact.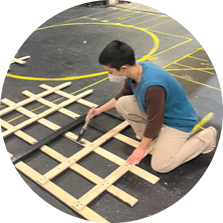 Sof says they believe art and positive community impact go hand in hand, "historically a lot of very incredible and impactful pieces of art (theatre, film, and others) were created with the goal of changing the community around them. Creating art alone is a reward, but watching that art help the people around you, that's on a whole other level that is hard to describe".
When thinking of their next project, Sof says they aim to be deliberate and find balance with the conversations they invoke with their art. "I want the art to speak for itself. I never want to spell out an intense moral lesson for an audience," says Sof.  "As an LGBTQ+ creator myself, it is very rare that I see representation in media for people with the same identity as me. So a few of my characters do fall under that umbrella. I like writing characters part of marginalized communities and just letting them exist. That's what we all do in real life anyway".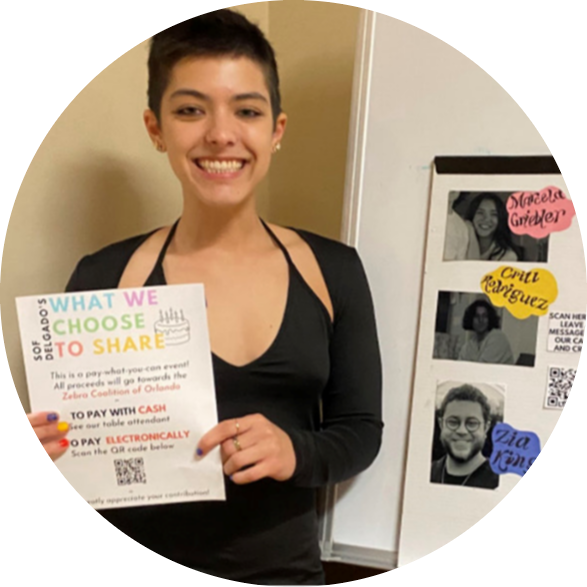 Throughout creating and developing "What We Choose to Share," Sof says they felt nothing but support from their Live Más Scholarship community. They were very excited to reach out to people outside of their immediate circle and be met with such a kind and welcoming reception of ideas and support. Sof shared that they were very grateful to use a small portion of their scholarship funds to prepare the short film.
Sof says they would love to explore more unconventional ideas in film and theatre and challenge themselves to find a way to create a piece from a genre that is not as common. Ultimately, they aim to open a theatre playhouse for underprivileged and homeless youth to learn performance art.
"Growing up, my involvement with art helped save me in so many different ways, and I want to do that for children," says Sof. "I believe the arts should be free or easily accessible, especially for young children, and I hope to open a place one day that does just that."
Sof says they always hold one piece of advice near and dear to their heart: "make what you want." Although this may sound simple, Sof claims it can be intimidating to make something slightly different because it may not be something that everybody likes.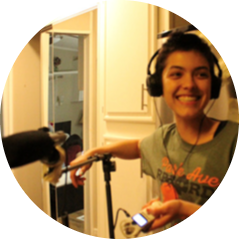 "The way I see it though, if it's something I feel proud of and believe in strongly, then people's perception of it shouldn't shake my confidence in my art. Overall, your art's theme or moral can be for others and to help others. But the creation and joy of making it should be for you".
Any link contained in this blog is provided for informational purposes only; it does not constitute an endorsement or approval by The Taco Bell Foundation of any of the resources, services, or opinions contained therein. The Taco Bell Foundation bears no responsibility for the accuracy, legality, or content of these external sites or subsequent links.