Andre Vasquez – 2021 Live Más Scholarship recipient and Sports Analytics Fellow at Sloan School of Management at Massachusetts Institute of Technology.
As the saying as old as time goes, "Idle hands are the devil's workshop." For 2021 Live Más Scholar Andre Vasquez, this saying is all too real. Luckily, Andre found that his passions for sports and helping his community keep his hands busy.
Growing up, Andre was able to glimpse the positive change sports can have on someone's life. His parents both found their way to higher education with the help of sports. His mom, an All-American basketball player, often talked about the financial opportunities that came with having college paid for through athletic scholarships. His father, a quarterback for the University of Southern California, grew up on the Mexican border, where few saw the opportunity to continue sports into college. Following in his parents' athletic footsteps, Andre found his passion for sports. But his passion expanded beyond the field, and he soon realized how sports created opportunities for students in financially underserved communities to reach higher education.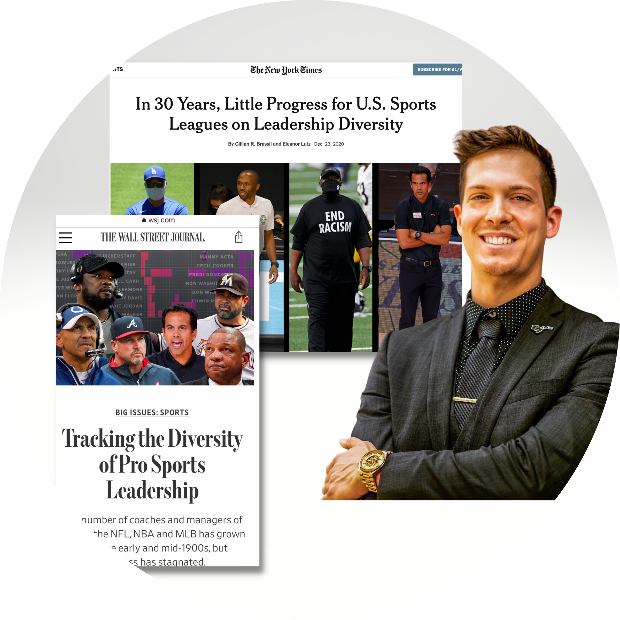 Realizing the social impact that sports could have not only in his community but also in many other minority communities, Andre decided to use his experiences as an athlete and as a minority to help those around him. He decided to continue his education at Grand Canyon University (GCU) with that goal in mind. He was involved with the Student Athlete Advisory Council and other organizations on campus and was a manager for MLB Spring Training. Andre also was able to launch GCU's first sports-based projects focused on sports culture and the economic mobility of athletes after college.
After graduating from GCU, Andre was offered a position with the Institute for Diversity and Ethics in Sport (TIDES). There, he had the opportunity to work with the NFL, NBA, NCAA, MLB, and NASCAR. Andre also published research reports identifying how professional sports leagues hire and retain diverse talent. He also acted as a co-author for ESPN, publishing reports on diverse hiring in professional sports leagues, and was cited by the New York Times, USA Today, and Telemundo.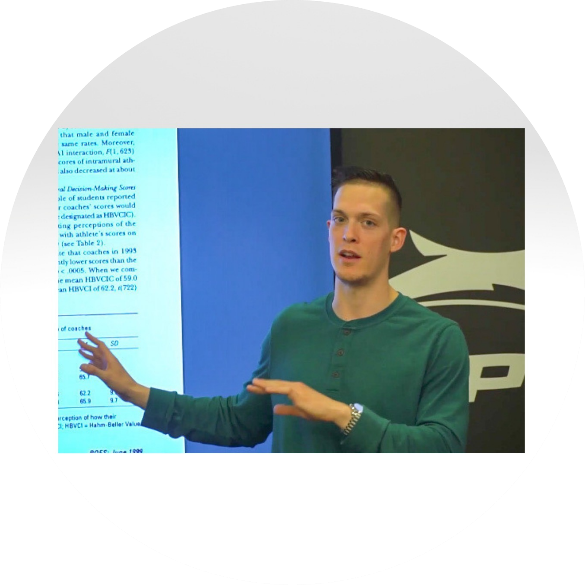 In 2021, through a fellowship with the Massachusetts Institute of Technology, Andre utilized his experience in higher education and sports to increase access for minority students to one of the world's most prestigious universities. Andre developed the Minority Access in Sports Collective, or MASC, program with MIT and Wasserman Media Group. The MASC program will give up to 24 minority college seniors the opportunity to meet some of MIT's world-class partner organizations, like the MLB.
The MASC program tasks the selected students to review case studies reflecting real-world problems partners may face. Students will then pitch their solutions to the partners using data analysis, video boards, and other creative means. The MASC program provides students the ability to learn creative problem-solving skills they can use in the sports industry and beyond. The program also helps bring diverse and underrepresented talent into the sports and media industries.
Andre is highly engaged in the Live Más Scholarship Community. He hopes to work with the Taco Bell Foundation to bring future scholars interested in the sports industry into the MASC program. 
 Any link contained in this blog is provided for informational purposes only; it does not constitute an endorsement or approval by The Taco Bell Foundation of any of the resources, services, or opinions contained therein. The Taco Bell Foundation bears no responsibility for the accuracy, legality, or content of these external sites or subsequent links.