Posted November 29, 2022
After three inspiring days at the inaugural Ambition Accelerator Summit, the Taco Bell Foundation, along with its partners Taco Bell and fellow nonprofit Ashoka, announced the top changemaker and winner of a $25,000 social impact grant: Sparkle Whitaker, founder of The Onyx Incubator.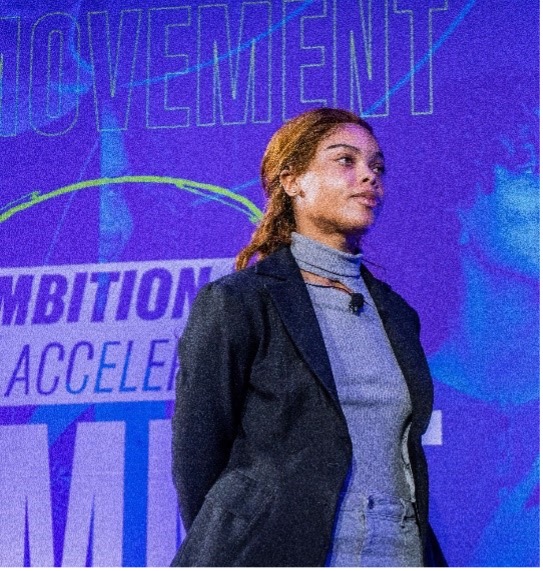 The Onyx Incubator, based in Sparkle's hometown of Chicago, offers workshops on creativity to youth who have experienced incarceration, or qualify for alternatives to detention centers. The virtual setting allows youth to stay home under parental supervision and maintain participation in school while learning new skills through classes at night. Sparkle knows firsthand the power of creativity, as she runs her own fashion label; so, her workshops develop skills like fashion design.
Whitaker believes that programs like the Ambition Accelerator are so important to young social entrepreneurs, who otherwise may not have the connections, resources or platforms to grow and amplify their efforts.
The $25,000 will help Whitaker expand her course offerings and provide physical materials in community centers so students participating in the classes can learn more tangible skills.
"It's been incredible to be here, connecting with other changemakers and learning about all the issues they're taking on," said Whitaker, the inaugural Ambition Accelerator winner and a previous Live Más Scholar. "It's epic to receive this funding, I'm super grateful and cannot wait for the impact this will have."
After receiving almost 300 applications, the Taco Bell Foundation hosted 26 teams—including Sparkle's—for an immersive experience at Taco Bell's headquarters earlier this month. Attending teams sharpened their changemaking skills, learning everything from budgeting breakdowns to social media tips. Each received a total of $1,500 in seed funding for their social venture, while five final teams were invited to a pitch competition. Sparkle wowed the judging panel, but the other four finalists were granted an extra $10,000 each to continue bringing their concepts to life.
In addition to The Onyx Incubator, the other concepts that were selected to be part of the pitch competition included: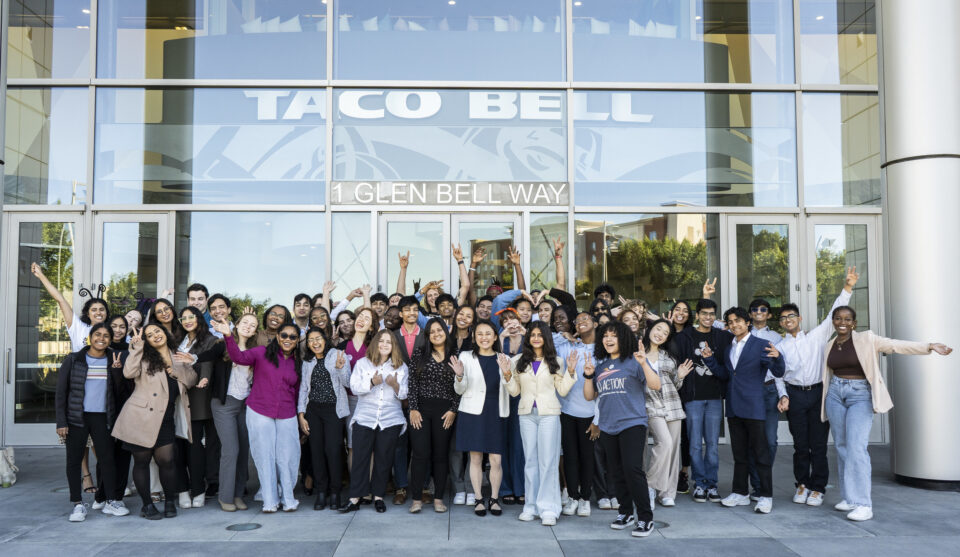 To narrow down these breakthrough ideas and select the winner, the Taco Bell Foundation brought in four successful entrepreneurs to serve as judges: skincare disruptor and Topicals CEO Olamide Olowe; musical trailblazer Vince Staples; BornxRaised streetwear founder Spanto; and Taco Bell franchisee and Taco Bell Foundation Chairman Neil Borkan. The four ultimately identified The Onyx Incubator as the leading concept.
Funded by Yum! Brand's $100 million Unlocking Opportunity Initiative and supported by Taco Bell's franchisees, the Ambition Accelerator is part of a commitment to creating pathways to build a more equitable and inclusive society. From addressing mental health issues to creating a more sustainable future, the leading ideas this year embodied the spirit of the Taco Bell Foundation and Taco Bell.
As the first year of the Ambition Accelerator comes to a close, the Taco Bell Foundation will be eagerly awaiting the program's return in 2023 to see what other game-changing social impact ventures can be accelerated!